Düsseldorf | Germany
Wiseasy Will Exhibit at Euroshop 2023 to Empower Retailers' Quick Win
Düsseldorf, Germany – January 30, 2023. Looking back to 2022, the year of Wiseasy's internationalism in payment landscape has shaped its role in the ever-changing global market. And the company will stay dedicated to relentlessly provide retailers with cutting-edge technology and one-stop solution that integrates "Cloud Service + Software + Terminals" to boost their businesses in a comprehensive way.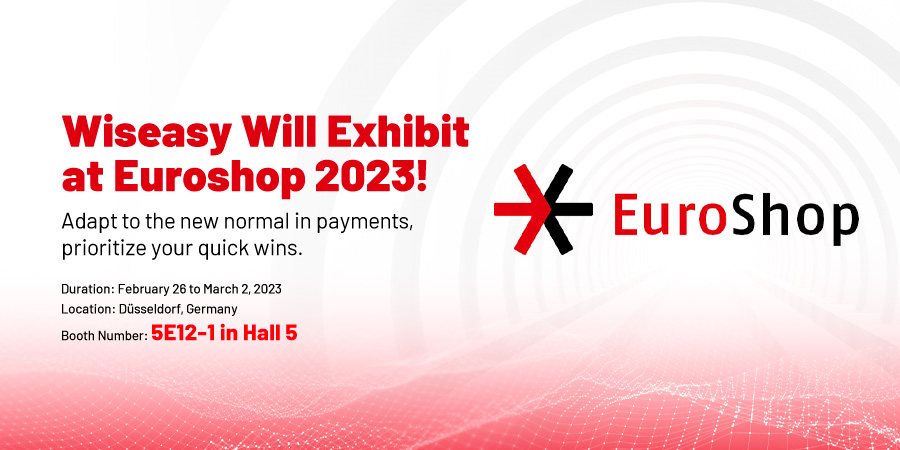 Continuing its journey in the year of 2023, Wiseasy is honored to announce its participation in the World's No. 1 Trade Fair – Euroshop, which to be held during 26 Feb – 2 March 2023 in Messe Düsseldorf, Düsseldorf, Germany.
As the world's leading retail trade show, Euroshop attracts worldwide exhibitors to offer their products and solutions for the retail industry. With its product categories, the trade fair covers the latest trends across every single corner of retail.
Wiseasy will be overjoyed to meet old and new friends at its stand 5E12-1 in Hall 5. Looking forward to collaborating with you regarding opportunities for growth and partnerships.
See you there.