Beijing | China
Meet Wiseasy at Seamless Saudi Arabia 2022
Beijing, China – October 21st, 2022. Wiseasy will attend Seamless Saudi Arabia 2022, which is to be held from 2-3 November in Riyadh International Convention & Exhibition Centre.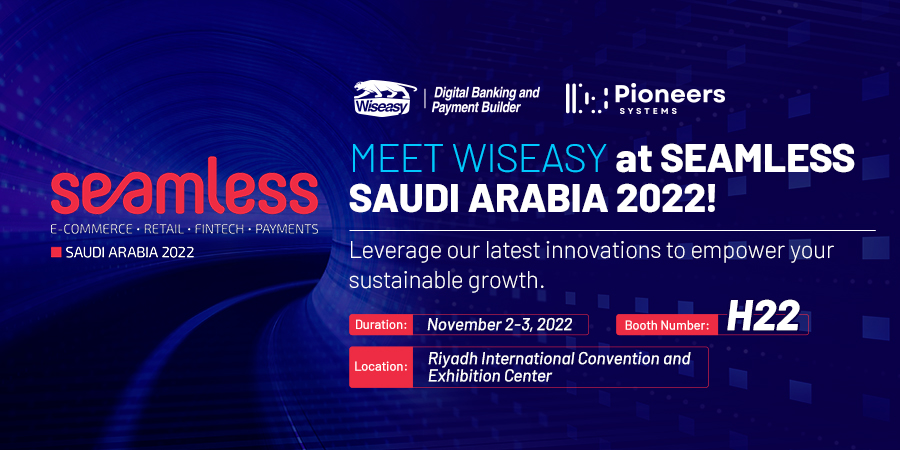 As the biggest, boldest and best local event covering the latest innovation in payments, fintech, retail and e-commerce, Seamless Saudi Arabia works as a vital platform to meet with all the leading roles in fin-tech filed live and in-person as we reinvent the way we use money and transact commerce in a tech-savvy world.
Since the big success of the co-exhibition with our strategic partner – Pioneers at Seamless Middle East 2022, we choose to stand together in this very local event once again to bring you localized products and services and boost your business steadily.
Wrapping up Wiseasy's annual international events in 2022, we have locked down one of our final destinations in Saudi Arabia. Come and visit us at Booth H22. Connect with us for more surprises!