Singapore | Singapore
Meet Wiseasy at Seamless Middle East 2023
Singapore – April 24th, 2023. Bearing the aspiration of promoting financial inclusion worldwide and co-creating the future of payment in mind, Wiseasy is thrilled to announce our participation in the Seamless Middle East, which will be held during May 23-24, 2023 in Dubai World Trade Center, Dubai, UAE.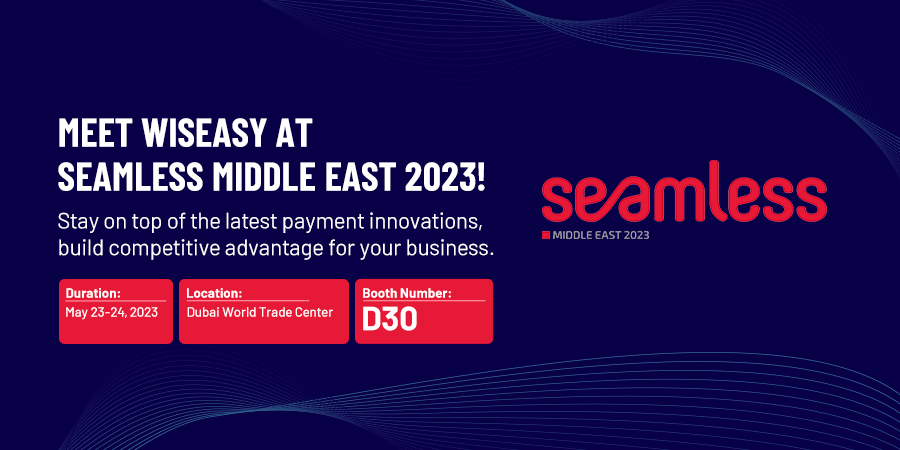 As a meeting for the brightest and most innovative minds across payments, fintech, banking, retail, e-commerce, cards, and identity industries for 23 years, Seamless Middle East gathers us around every single year and engenders many a spark of ideas.
This year marks the sixth consecutive year of Wiseasy's participation in the Seamless Middle East. It's a good chance to forge experience, expertise, and endeavors with others and provide you with more localized products and services.
To our great delight, we are on the edge of rolling out our newest product right at Seamless Middle East. Can't afford to miss a single piece of it. Come and find what will surprise you most at D30 in the Payment & Fintech area.
With our commitment to carrying forward financial inclusion and empowering your innovations and growth, we firmly believe that together we can fortify the future of payments.
Can't wait to meet you in person!