Singapore | Singapore
Wiseasy to attend Seamless Saudi Arabia 2023
Singapore – July 27, 2023. Wiseasy will be attending Seamless Saudi Arabia (also known as Seamless KSA) which will be held from 4-5 September in Riyadh Front, Saudi Arabia. With all eyes focusing on Riyadh this September, we will be standing with our local partner, Pioneers, once again, in our fourth co-branding event, to showcase our latest innovation and full range of hardware networks that can help you streamline operations and maximize profitability.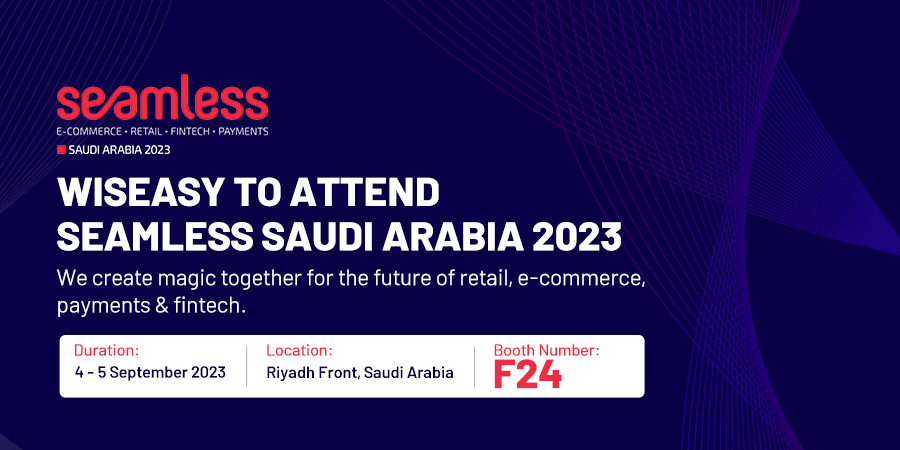 As Saudi Arabia's biggest, boldest and best event covering the latest innovation in payments, fintech, retail, e-commerce, home delivery and digital marketing, Seamless KSA is the show that you don't want to miss.
Wiseasy T2 will be returned for its second showcase in GCC region 4 months after the first launch in Dubai. Experience this one tablet for all the payment scenarios and tailor-designed to be extensive, inclusive and reliable for daily utilization and business operation.
Come visit us at F24 or shedule a meeting beforehand to talk and connect with our experts to share innovative and diverse ideas and explore new opportunities.
Mark this date and we'll see you very soon!