New York City | USA
Wiseasy Showcased Its Innovations to Unleash the Power of Pay at NRF 2023
New York City, USA – January 17th, 2023. Wiseasy, a global digital banking and payment builder, has exhibited at NRF 2023 which took place from Jan. 15-17 in New York City. The company showcased its future-forward payment terminals and holistic payment solutions during the three – day event.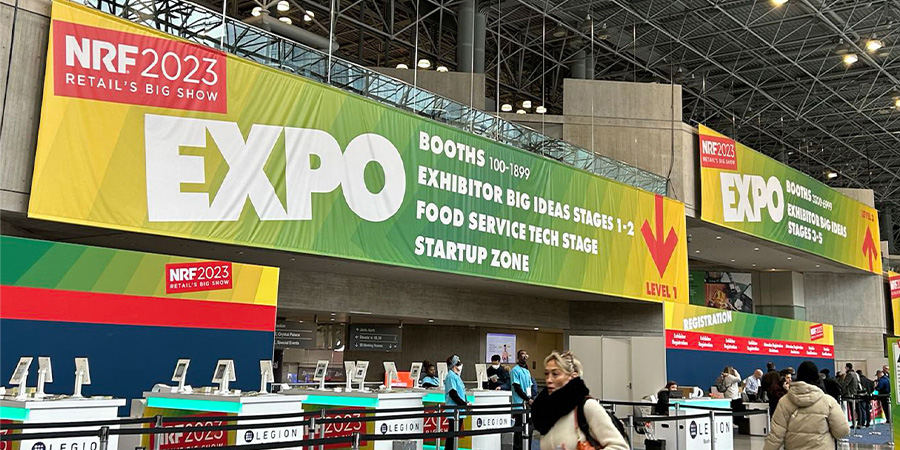 NRF (National Retail Federation) brings together the talents from the whole retail industry each year and focuses on the new technologies and inspirations to help retail businesses break through to new levels. As the leading voice for retail, NRF 2023 attracted over 350 speakers and 1000+ exhibitors and facilitated 175 sessions.
Mr. Ma Xing, Wiseasy's General Manager of CULA Region (Canada, USA, Latin America), was in attendance at NRF 2023 with a team composed of product experts and local representatives. They showcased a wide range of devices covering EMV Android POS, Non EMV Android POS, EMV Android Tablet, Card Reader and QR Payment Speaker via interactive demonstration. These devices are designed to meet the varied needs of different scenarios. Whatever the customers are looking for, look no further than Wiseasy.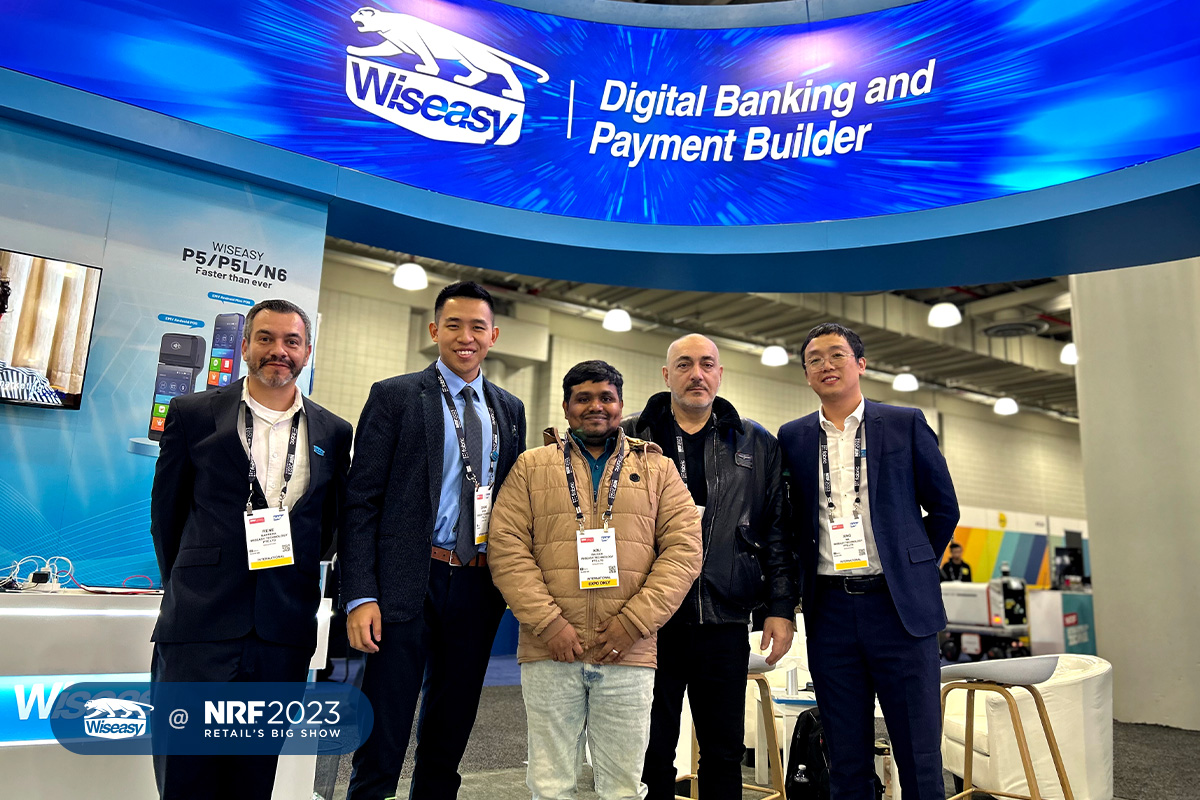 Wiseasy P5, P5L and N6, the three new models with the state-of-the-art Qualcomm Quad-Core 2.0GHz processor, were featured for their excellent performance in faster speed of operations and multitasking. The other attractive offerings include T1, P3QT, BOT3 , R1 and QS2, the flagship models well tested by the market.
During the event, P5L, R1 and BOT3 as the most popular models from Wiseasy have attracted the most visitors to talk further with Wiseasy experts. P5L is a pocket-size POS which is designed for outstanding in-store flow and flexibility. With 16.7mm thickness, it's slim enough to be put into a pocket easily. And its lanyard hole is convenient for neck strap use. BOT3 features its face recognition function, making it a perfect choice for smart attendance and advanced face-sanning payment. R1 is a card reader which enables merchants to support all major payment methods in an easier way.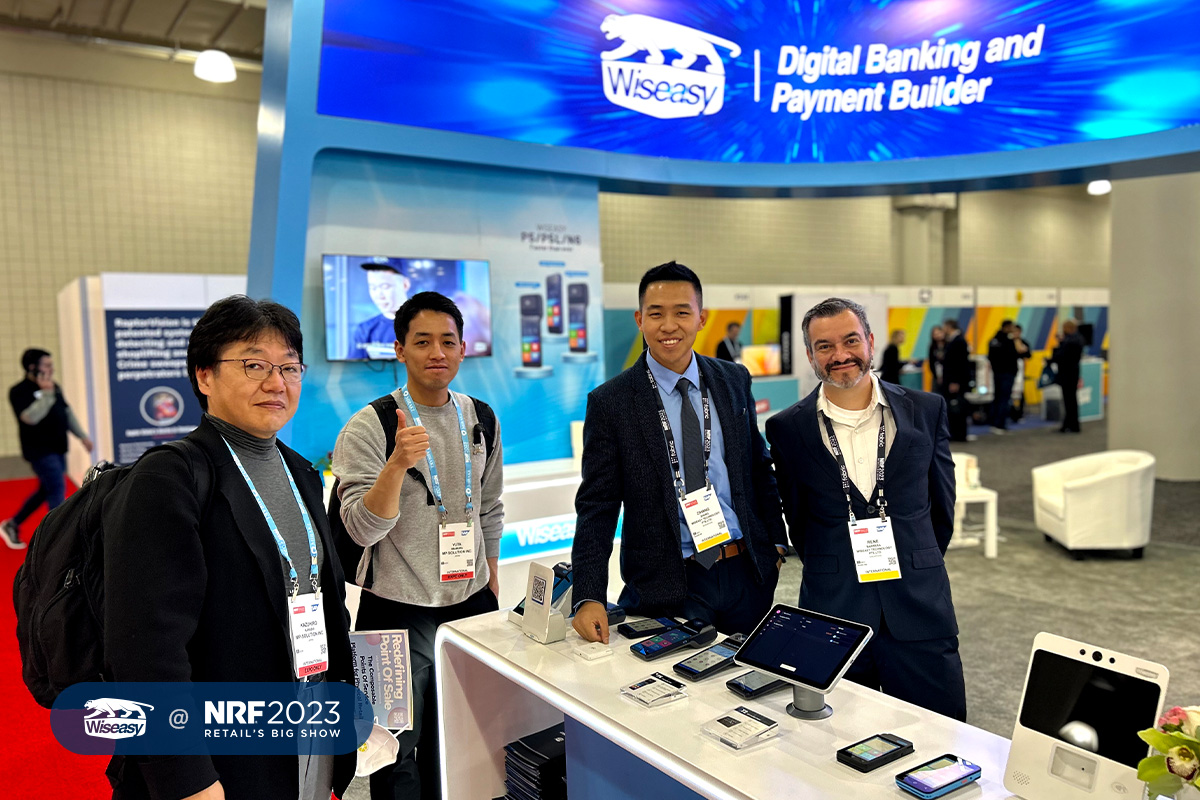 Pairing with advanced smart terminals, the payment applications such as Wiseasy Payment Solution and Wiseasy IoT Solution are designed and built in-house to constitute a true one-stop solution which works seamlessly for Wiseasy's global partners.
Wiseasy Payment Solution is a one-stop fintech solution based on PaaS (Platform-as-a-Service) platform. It enables retail business owners to manage the operational and technical requirements in payment processing, allowing them to concentrate on more strategic endeavors in a cost-efficient way. For instance, building partnerships, marketing activities, and developing a distribution strategy, etc.
Going above and beyond TMS, Wiseasy IoT Solution is a comprehensive solution which integrates the management of devices, applications, OTA, batch tasks, merchants and system settings, to offer expanded visibility, effortless real-time control and overall insight to business operators.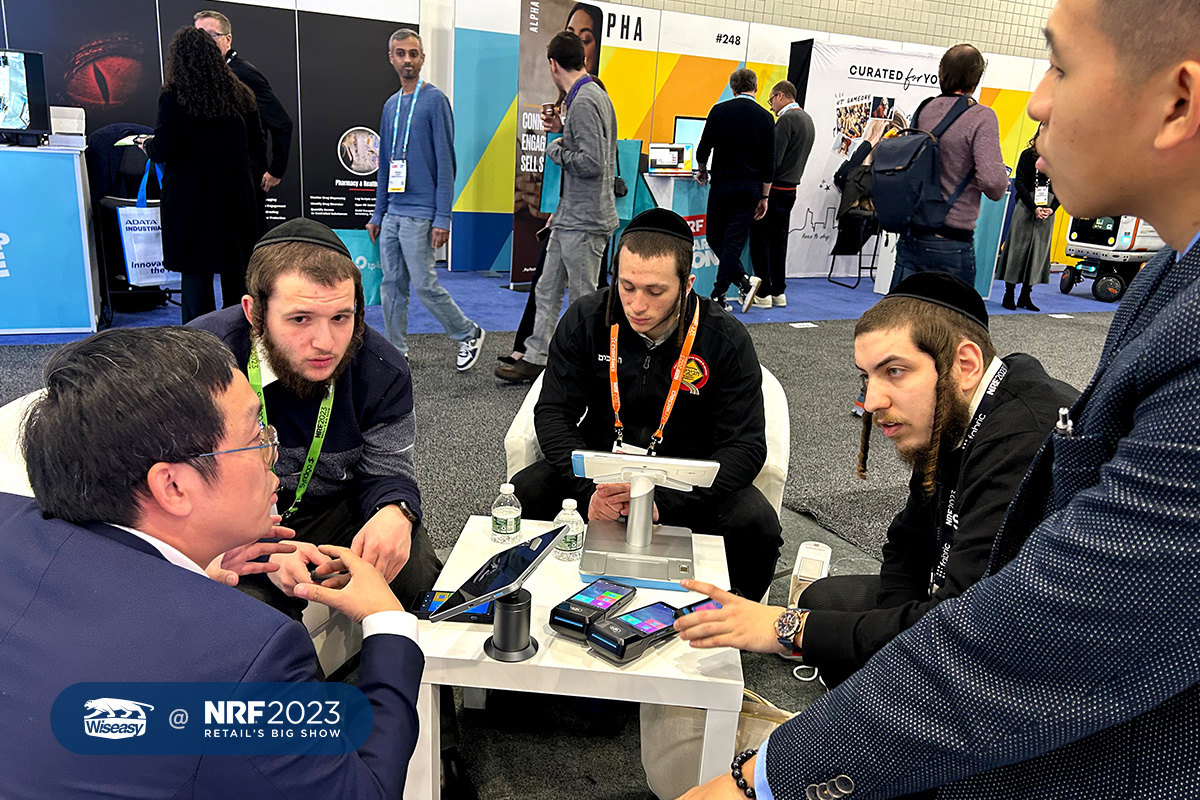 Nowadays, the payment experience is becoming an increasingly important factor which determines consumers' shopping preferences. Wiseasy is all prepared to unleash the power of pay with its "Cloud + Software + Terminals" portfolio to help retail businesses to gain competitive edge in fierce competition.
To adapt to the new normal in payments, welcome to meet with Wiseasy at Euroshop 2023 in February 26!