Beijing | China
Wiseasy Kicks off 2023 with A Grand Gathering of Its Global Staff
Beijing, China – February 23, 2023. Wiseasy has welcomed all its global employees with a grand gathering in Beijing Office. A series of systematic training was conducted during a 5-day salesforce workshop which aimed at helping Wiseasiers make big breakthroughs in the year ahead. What has followed was the long-awaited 2023 New Year Party held under the theme of "Grow with Wiseasy".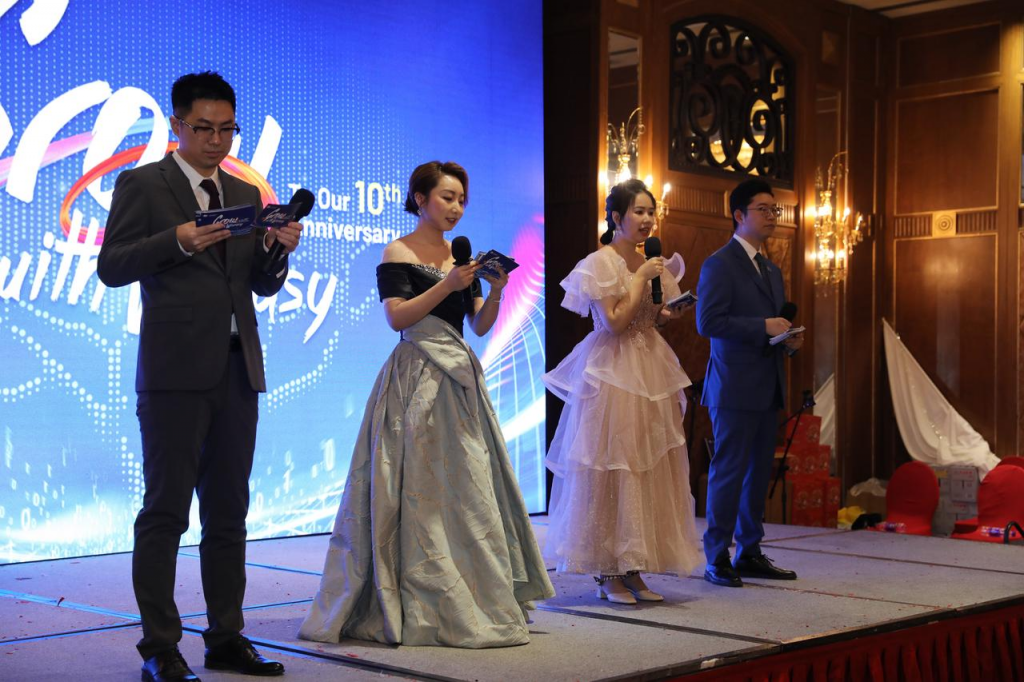 This was the first physical gathering for all Wiseasiers during the past three years, and the first time for the staff based in different countries including the team leaders from its international headquarter Singapore to attend a new year party in person. Wiseasy seized this golden opportunity to offer systematic face-to-face training to global employees for them to better understand the company's culture.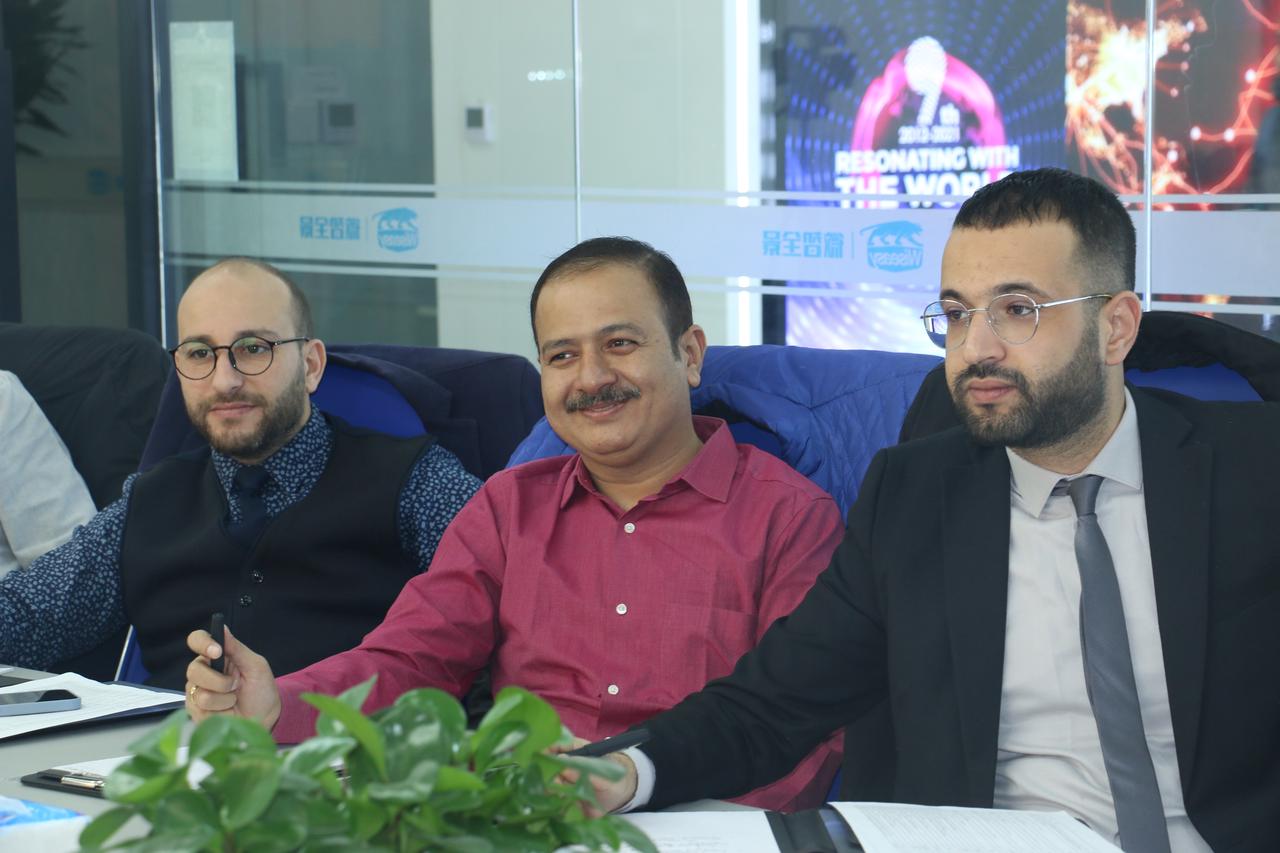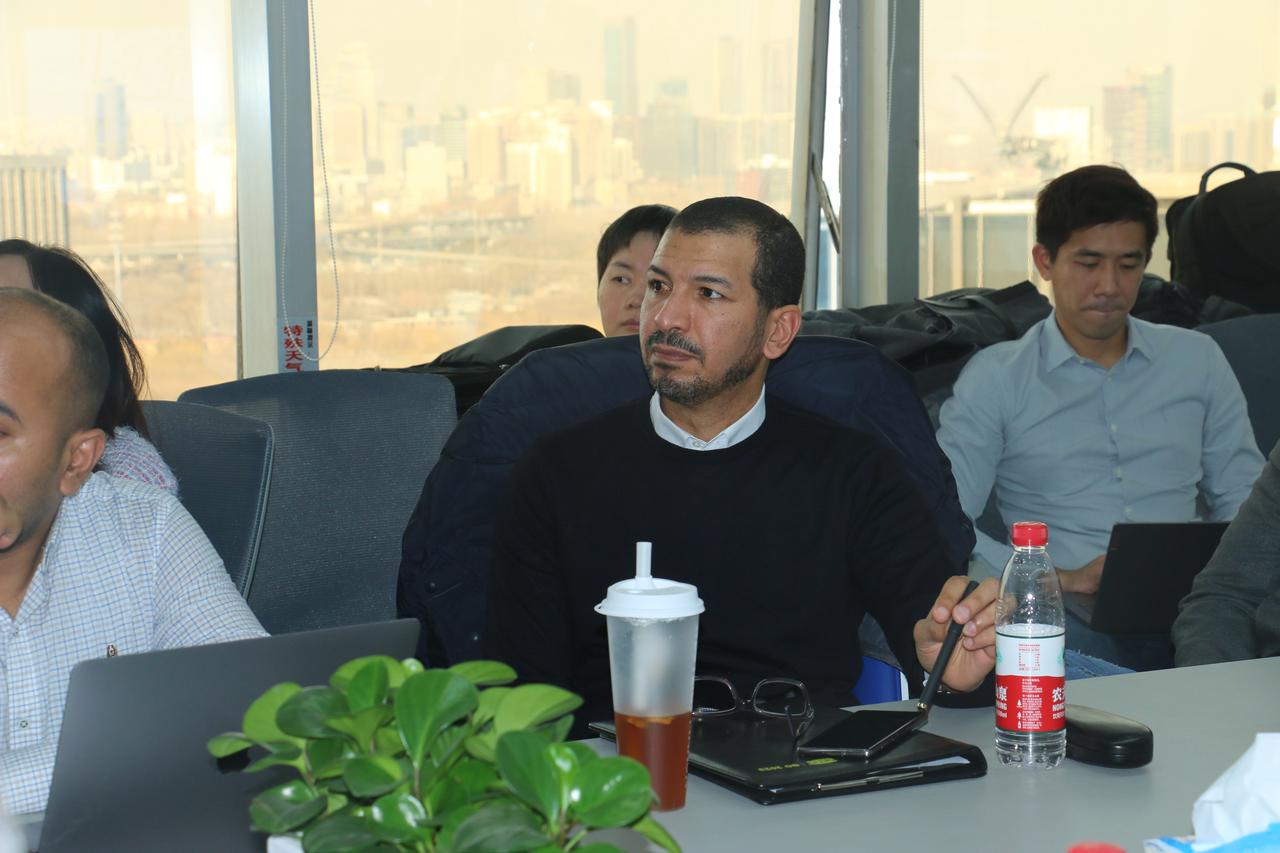 All work and no play makes Jack a dull boy. Wiseasy's 2023 New Year Party fell on February 18 under the theme of "Grow with Wiseasy" and was held at Boyue Beijing Hotel. It has been ten years since the inception of Wiseasy in 2012. The new year party was such a great timing for Wiseasiers to review the company's history and look into the future together.
Two members of the top management, Rachid (VP & General Manager of EMEA) and Lay Cheng (Chief Investment Officer), have been invited on the stage to give a short speech at the beginning of the new year party. Some staff coming afar have introduced themselves and shared their feelings and experiences during the six-day stay in Beijing.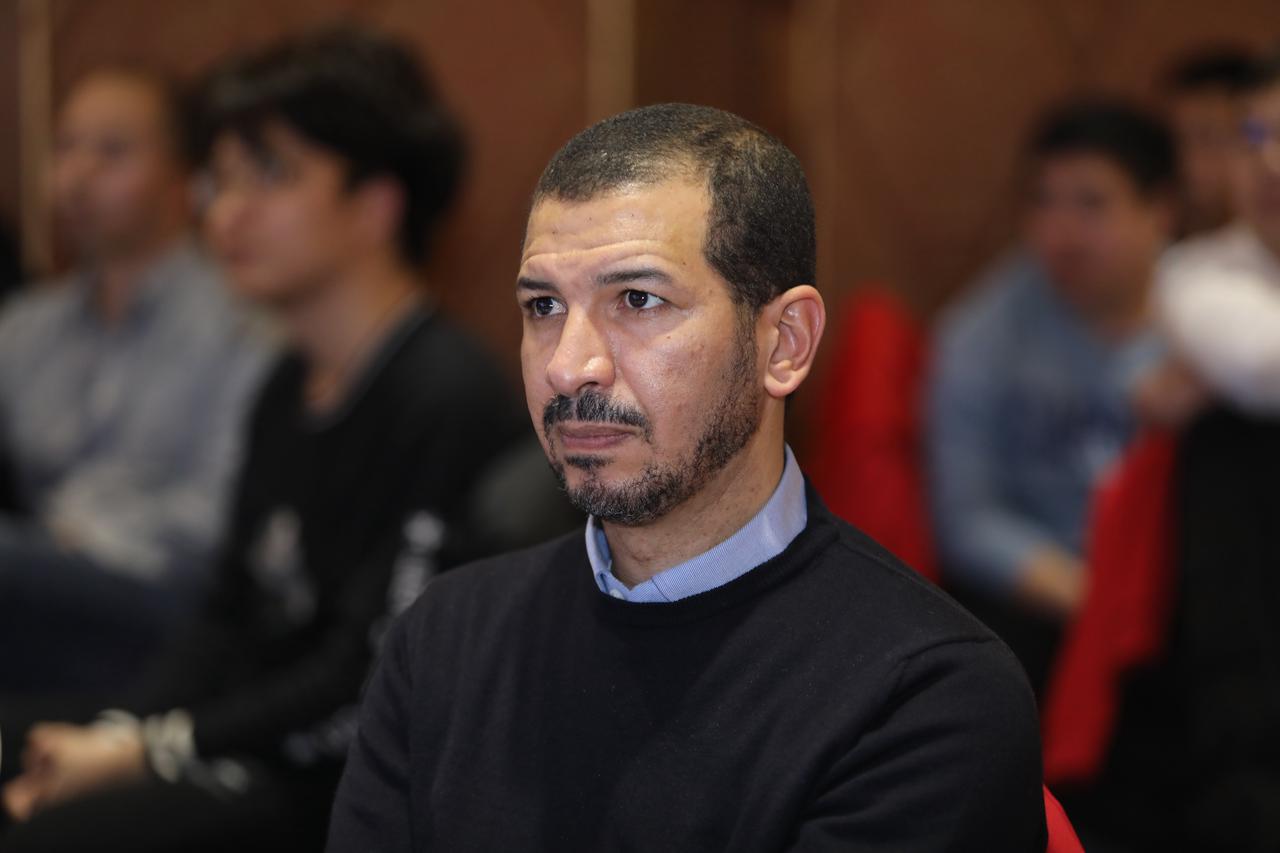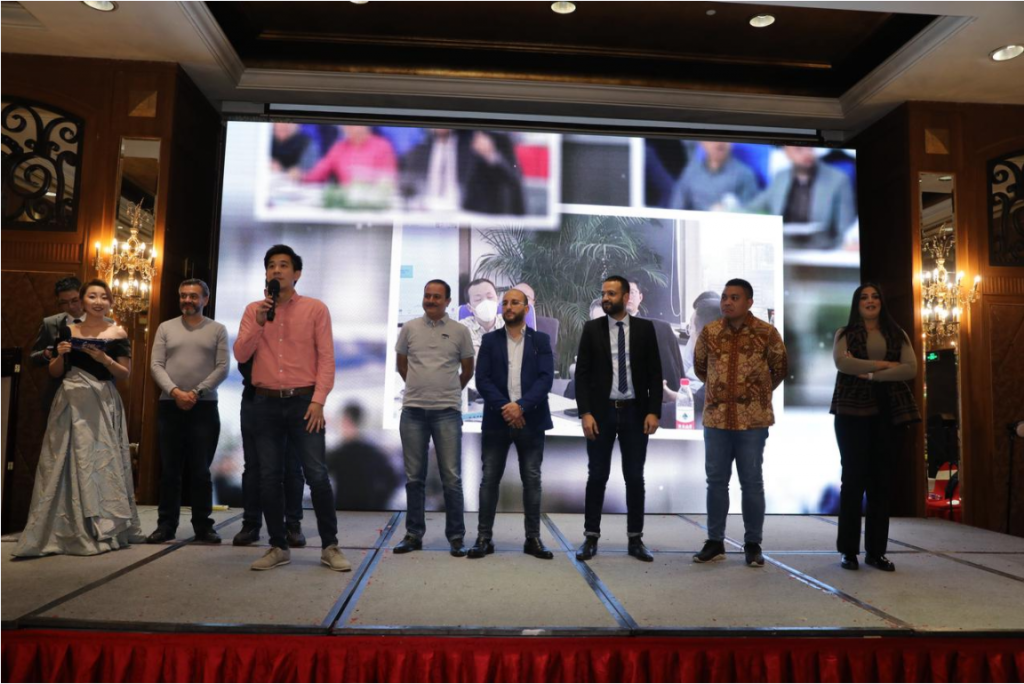 The founder and CEO of Wiseasy, Mr. Li Yan, delivered a speech and introduced the achievements that the company has made recently. Despite the global spread of coronavirus in the past three years, Wiseasiers have never stopped leaving Wiseasy's footprints throughout the world. From 2020 to 2022, Wiseasy established its international headquarter in Singapore, and expanded local teams in France, Morocco, Mexico, United States, India, Malaysia and Indonesia, etc.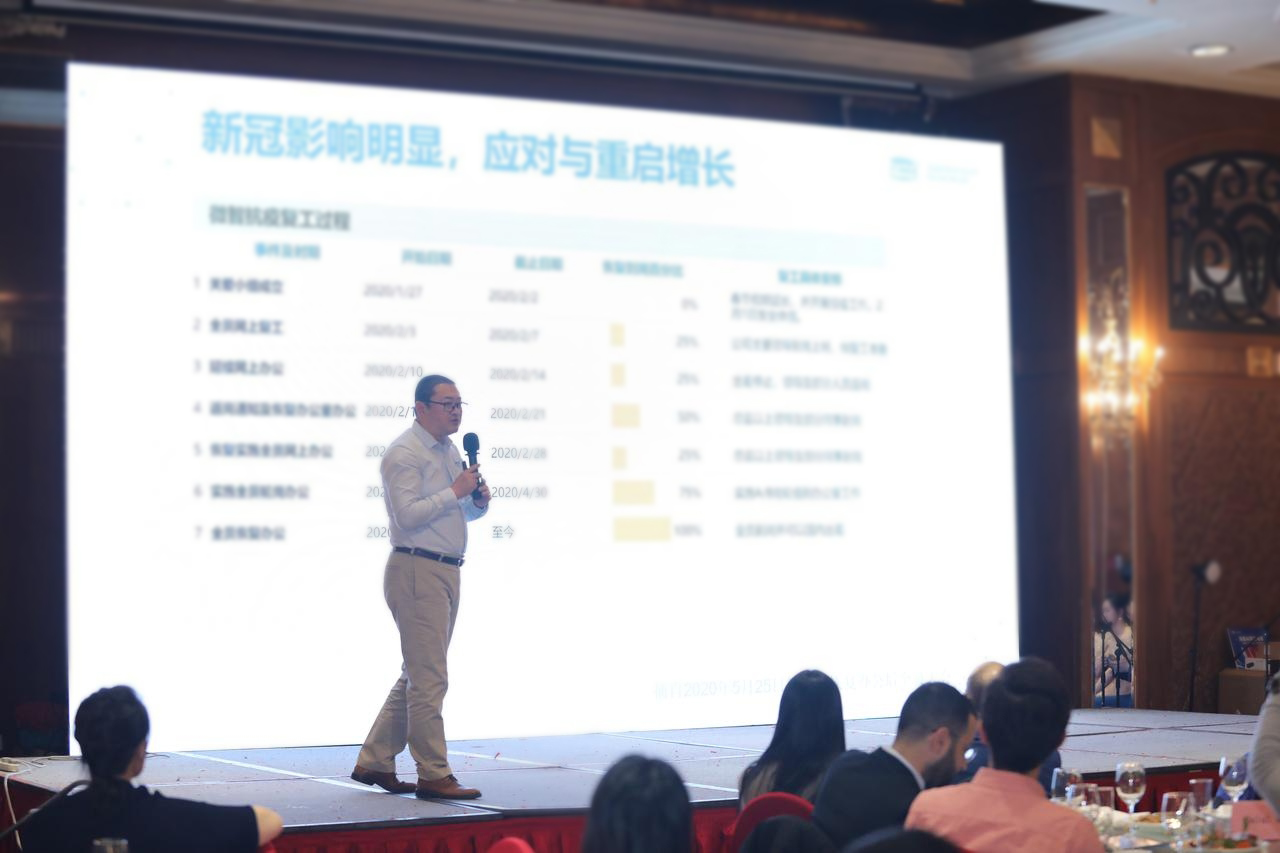 Additionally, Mr. Li Yan declared Wiseasy's Global Strategy for 2023. He mentioned that the pandemic has posed great challenges for the business expansion of Wiseasy. The good news was, Wiseasiers stood up to the challenges bravely, bucked the trend and continued the company's sustainable growth. In 2023, Wiseasy will focus on key accounts, services and support localization, and solution differentiation. This new strategy will guide all Wiseasiers to better serve global partners and further boost financial inclusion around the world.

Behind the success of each company is the collective efforts of all the staff. The sustainable growth of Wiseasy relies on the devotion of each Wiseasier, especially the long-standing ones who have went through ups and downs to grow together with Wiseasy. At this very special moment which marks its 10th anniversary, Wiseasy prepared customized gifts for each employee who has served in this company for over five years. Meanwhile, Tholmas, the HR Director based in Singapore, was given the floor to announce the establishment of long-standing employee club – SuperWise Team, and the welfare policies specially rolled out for club members. The top management team presented afterwards the prominent employees and teams with trophies and bonuses to commend their contributions during 2022.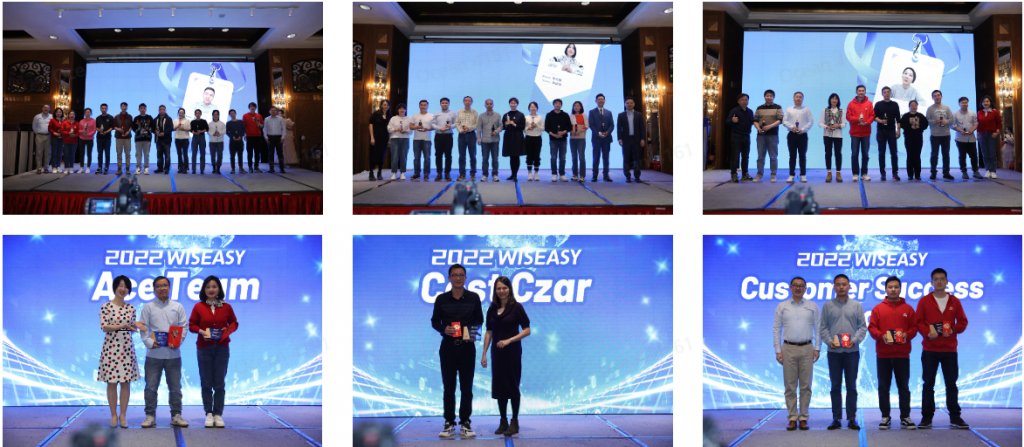 As an energetic team, Wiseasiers are not only professionals who have expertise, but also gurus of all kinds of talents. They performed everything that one expected to find, singing, dancing, sitcom, crosstalk show, to name just a few. EMEA team climaxed the new year party with a French song C'est la vie. The wonderful talent shows have brought so much fun to the entire audience. What a fun party which has brought Wiseasiers closer to each other than ever before.

We don't remember days, we remember moments. "Grow with Wiseasy" 2023 new year party has left us with a great many unforgettable memories. We are now all set for the exciting adventure in the year ahead. Let's expect our next annual gathering!