Singapore | Singapore
Meet Wiseasy at Fintech Summit Latam 2023
Singapore – July 28, 2023. Radiating the payment landscape worldwide, Wiseasy is up to make a stop at Mexico City to attend the Fintech Summit Latam 2023, which will be held from 31st August to 1st September.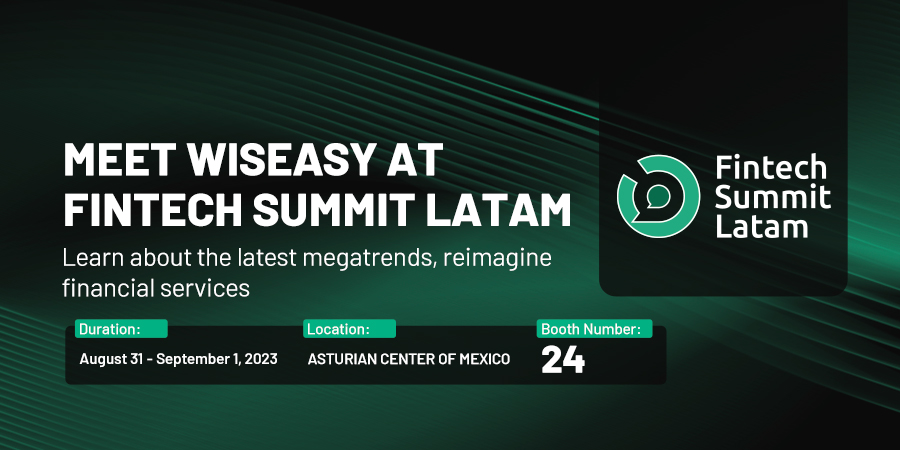 As a summit that explores digital financial services adaptation in local banks and mobile operators, it also focuses on fintech so as to address the evolution and consolidation of the Fintech Ecosystem.
It's the best opportunity ever to meet and talk with each other to gain valuable and forward-looking insights and hammer out a practical solution to tackle down the barriers in your business scope.
Our full range of hardware and groundbreaking solutions will be there for your exploration. Our eye-catching new arrival – Wiseasy T2 is meant to be a competent facilitator to better serve your business.
Join us at Booth#24 for an unforgettable journey of connecting, networking, and innovation.